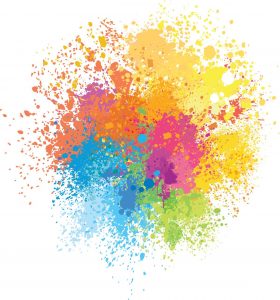 CASE (Coatings, Adhesives, Sealants, Elastomers)
Products available to CASE manufacturers include:
Pearlescent effect pigments from EMD. As one of the world's most successful providers of effect pigments, EMD Performance Materials has created an entire world of products with a unique variety of color, luster, glitter and shimmer effects.  EMD Performance Materials` product portfolio also includes functional Iriotec® pigments with conductive and heat-reflecting properties.

Attagel® Thixotropic Thickeners and Rheology Modifiers from BASF.  Attagel works as a primary or co-thickener with cellulosic, associative and alkali swellable thickeners in demanding applications, particularly aqueous and solvent borne coatings, primers, topcoats, maintenance coatings, marine finishes and semi gloss and gloss enamels.

Kaolin extenders from BASF.

  ASP® hydrous pulverized and spray dried kaolins; Buca® hydrous pulverized kaolin; Mattex® engineered high brightness calcined kaolin;s Satintone® calcined kaolins; Translink® high brightness surface treated kaolins; Ultrex® ultra high brightness calcined kaolin
Cellulosic thickeners from Nouryon.  Bermocoll® is used as a thickener, stabilizer and water-retaining agent for water-based decorative paint.  Bermocoll is available in a wide range of viscosities, and a variety of modified grades. Bermocoll®  is used in textured paint, chemical plaster, flat paint, satin paint and semi-gloss paint.
Imerys Calcium Carbonate products for Paints & Coatings   (Click here for Paint & Coating brochure) and for Adhesives & Sealants (Click here for Adhesive, Caulk & Sealant Applications brochure).

Diatomaceous Earth (DE) from EP Minerals.

  High efficiency materials for matting, texture and rheology:

Anti-blocking Agent, Paint Pigment Extender, Flatting Agent, Functional Filler.
Specialty Silica from PQ Corporation.  Silica gels for matting a wide range of water-based, solvent-borne and radiation-cure, clear and pigmented coatings systems, and for anti-caking and free-flow in powder coatings.  Also GASIL® GM2 for moisture scavenging in aluminum paints.
Fluorescent Pigments from DayGlo.  DayGlo colors are bold and distinct, unique and memorable. With an almost infinite palette at our fingertips, DayGlo makes people take notice so that your products stand above the noise.  DayGlo works closely with coatings formulators, suppliers and OEMs to explore new avenues for product development and market growth. We specialize in developing enamels, lacquers, tempera and watercolors, and aerosols for the paints and coatings industry.
Industrial Talc from Natural Minerals 

Natural Minerals owns and operates mines with whiter, platy talcs that are widely used in industrial primer and exterior finishes.  These talcs improve flatting, leveling, brushing ability, and suspension properties while reducing gloss. 

Feldspar from The Quartz Corp.  Feldspar is a naturally occurring mineral with properties that make it an exceptional filler for use in paint and coating applications. Milled feldspars are composed of angular blocky particles that account for easy dispersion, low vehicle demand, and the ability to achieve high loadings.